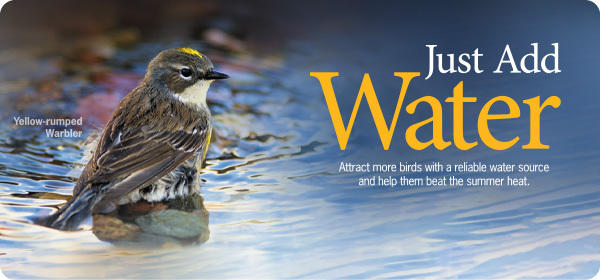 Help Birds Beat the Heat with Water
All birds need water, whether they are regular visitors to your feeders or not. Offering a dependable source of water is probably the simplest and most important step you can take to help birds regulate body temperature and keep feathers in top-flight shape.
In simple terms, water - especially the sound of water - is a bird magnet! Add a bird bath or dripper to your yard and enjoy the show as birds of all types stop by to drink, bathe and preen.
15% OFF Water Products*
Promo Code: WATER15
*Valid in-store at your Gainesville location or by shopping online. One discount per purchase. Offer not valid on previous purchases. Offer valid 08/05 thru 08/13.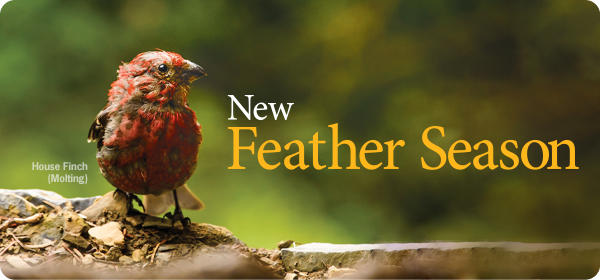 Offer the right foods during molting season and help birds as they replace their fallen feathers.
Feathers are amazingly tough, but they do wear out and need to be replaced. Most adult song birds molt (shed) and replace their feathers once a year. Be sure to keep your feeders well-stocked with the high-fat and high-protein foods that will help them grow new feathers.
---